Katie Bethune-Leamen
Katie Bethune-Leamen works in sculpture, installation, and video, all with a view to examining the nature of objects, our relationships with them, and our relationships with each other as mediated through objects. She is particularly interested in objects (and relationships) that feel abstract and not fully formed—things that exist in-between recognizable states of being or "thing"ness – liminal existences that are potent with possible meaning.
Recent solo exhibitions include Dogo Emoji (Richard Rhodes Dupont Projects,Toronto), YOU WIN! February (8-11, Toronto), Snog, Marry, Avoid (Eastern Edge, St. John's, NF), Hologram Tupac. Other Things. ALL-ONE! (OpenStudio, Toronto), Shiny, Object, Person. (AGO, Toronto). Katie's work has been included in group exhibitions across Canada and in Iceland, Ireland, Italy, The Netherlands, France and Los Angeles, USA.
Work in Progress
Katie has developed a concept for I Heart Your Work that builds on her recent sculptural work, explores new materials, and gives life to a long term mini-obsession with tiny hats:
"A selection of tiny hats, accumulated over some years, cast in sterling silver because it has such a nice warm shine to it.
They will tarnish! If I were you, I would polish them.
These are good for just hanging all together, on this blobby porcelain support I made for them.
Or the hats are individually useful for e.g. accessorising a beloved sculpture, putting on the stump of a houseplant that has had some difficulties, carrying in your pocket, etc."
 As the title indicates, Katie's edition with I Heart Your Work, will be a wall mounted porcelain sculpture-as-hat-rack, each one hand made by the artist, and designed to hold 6 silver cast small hats. The piece will measure about 20" x 4", and the hats will be removable in order that they might be rearranged, handled, fondled and occasionally employed to dress up and adorn other items in the collector's house, that might be wanting a bit of sparkle.
Click through the image below to go to Katie's website for examples of her past work: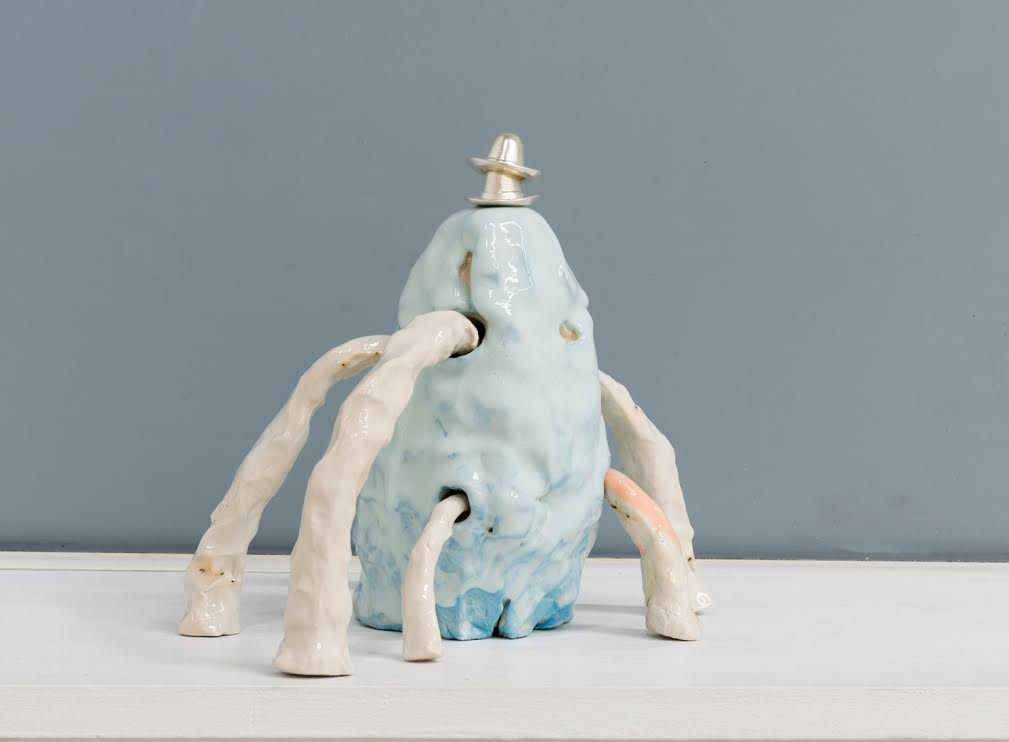 Recent residencies include Fogo Island Arts (Fogo Island, NFLD), and SIM (Reykjavik, IS) with upcoming ones including the Canada Council for the Arts International Residency—Paris, and as artist-in-residence at NSCAD. She is a 2015 recipient of an Ontario Arts Council Chalmers Fellowship Grant to research sculptural abstraction through travel in Japan, Germany, Italy & the USA. She received her BFA from Concordia University, and her MFA from the University of Guelph. You can find out more about Katie at her website katiebethuneleamen.com.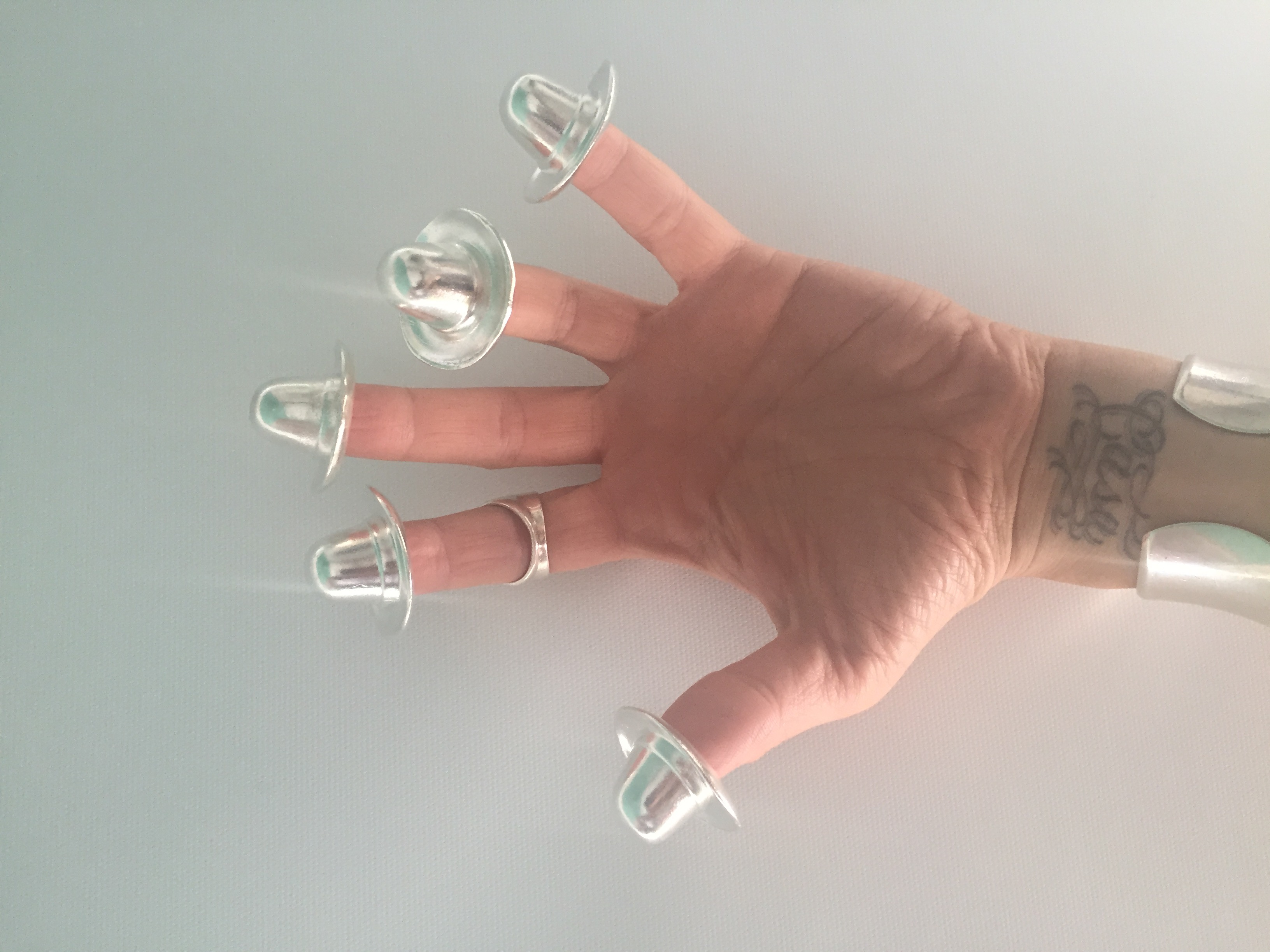 "A selection of tiny hats…" is an edition of 8, available to I Heart Your Work Collectors for $1200 (+ shipping). Due to the handmade nature of this process, each one of the edition will be very slightly different.
To become a patron of Katie's and own this exclusive piece, email ihyw(at)iheartyourwork.com, to arrange payment by email transfer or cheque. Or pay a deposit simply and securely here: