Luis Jacob, Veronica
SOLD OUT
You missed your chance with Luis, but there are other great Art Futures projects available! Check out our Current Futures and Future Futures, or email us at ihyw(at)iheartyourwork.com to get on our mailing list.
The Veil of Veronica is said to possess miraculous healing properties: able to cure blindness, quench thirst and even raise the dead. In art history, the Veil of Veronica stands as a metaphor for artistic representation and art's ability to transcend the mechanics of human creation.
To make Veronica, Luis Jacob has been working with this historically rich motif in the context of today's digital age. In the mass dissemination of information we create something much larger than ourselves, which transcends individual input. Veronica smiles benevolently upon us, her mysterious gaze serving as mirror for our contemporary lives.
We did an interview with Luis about his thinking behind Veronica, which you can read here.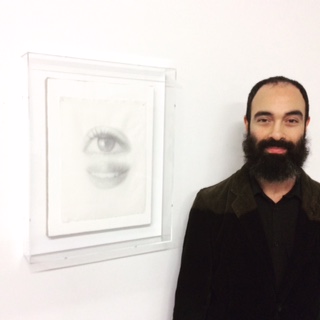 Veronica was presented as an edition of 9. Each edition is numbered and signed by the artist and comes with a signed certificate of authenticity. Click here for more information about Luis Jacob's Veronica.