Annie MacDonell
Annie MacDonell's practice includes photography, film, installation, performance and sculpture. MacDonell's work questions the constitution, function, and circulation of images in the 21st century.
She has shown extensively in Toronto and abroad, with participation in group and solo exhibitions in France, North America and Asia. Recent performances have been presented at le Centre Pompidou, in Paris and the Toronto International Film Festival. Annie was long-listed for Canada's Sobey Art Award in 2012 and 2015. In 2012, she was short-listed for the AGO AMIA prize for photography. You can find out more about Annie at her website anniemacdonell.ca.
Title TBD
(work in progress)
With I Heart Your Work, Annie will produce an edition that grows from her interest in the relationship between still and moving images. To create her project, Annie will shoot and edit a roll of 16mm film. This film work will then be scanned to generate a series of still images from which she will create a unique framed collage work.
The still images will be layered within the frame in such a way as to reveal and obscure different moments from the film. But the full narrative will only be accessible within the film reel itself, which in most cases will never be seen. Annie's I Heart Your Work patrons will receive both the framed collage work and the short 16mm film reel. Hers is a project in two parts: one is for easy display but not fully legible, the other, which tells the full story, is for more intimate review, rarely if ever properly seen.
Click through the image below to go to Annie's website for examples of her past work: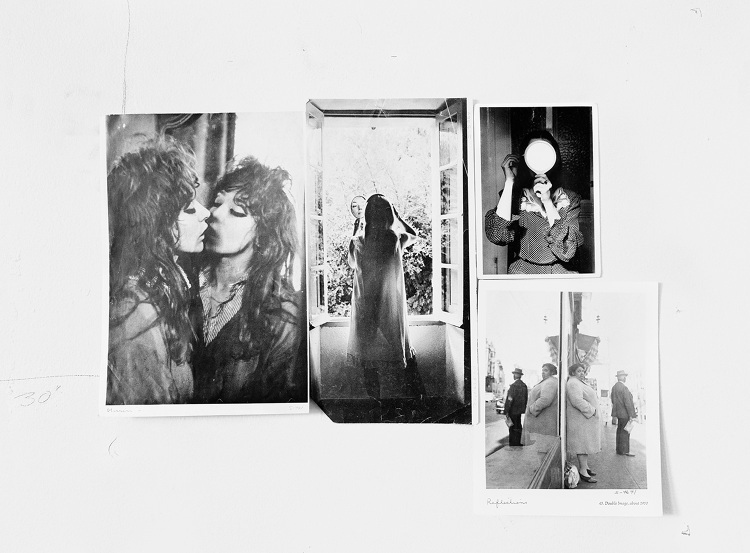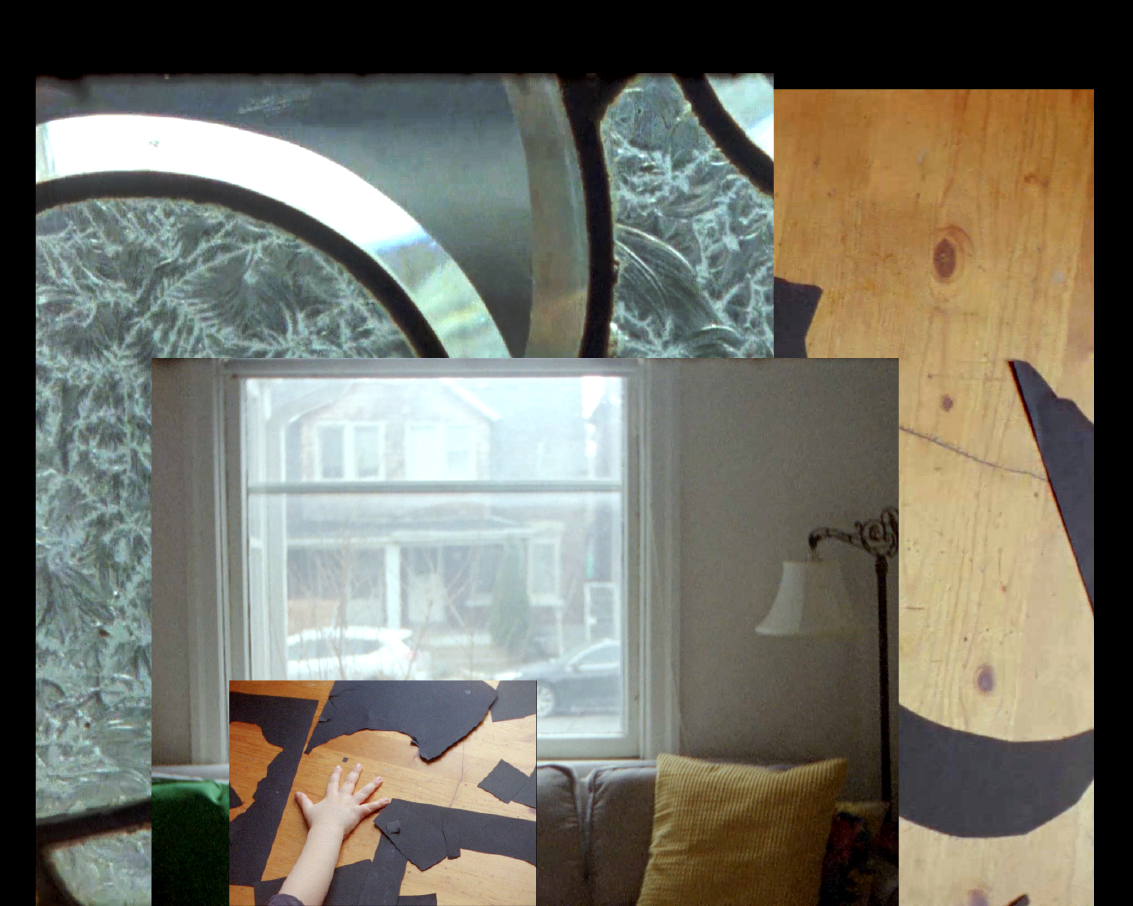 An edition of 8, Annie's project, Title TBD, is available to I Heart Your Work Collectors for $1200 (+ shipping). The framed wall piece will measure approximately 16"x 20" and the 16mm film reel will come in a custom designed archival box or envelope. To become a patron of Annie's and own this exclusive piece, email ihyw(at)iheartyourwork.com, to arrange payment by email transfer or cheque. Or pay a deposit simply and securely here: