Brendan Fernandes, Still Life
SOLD OUT, currently in production
You missed your chance with Brendan, but be sure to check out our other Current Futures projects, and our Future Futures artists. And email us at ihyw(at)iheartyourwork.com to get on our mailing list and be the first to know about other opportunities to support artists whose work you love!
Brendan is returning to his past life as a dancer. His artworks and performances highlight the various meanings that the body contains. In the artists words "it is both a kind of object, endowed with cultural meaning, viewed by others and labored on by ourselves, and it is also our expressive active access onto the world, constitutive of [our] subjectivity and selfhood". In this way, his new work continues to engage with the transitional nature of identity, while now exploring how this is enacted and experienced bodily.
Brendan's concept for I Heart Your Work is inspired by his live performance and installation entitled Still Move, in which dancers work with a rubber ball against a wall. The video becomes an organic landscape in which the rubber ball is at times seen as part of the body, and at other times revealed as distinct. Brendan is using the opportunity Art Futures provides to explore a new medium. He will turn to the organic, yet manipulated, solid, yet fragile forms of blown glass. In developing his concept he has created prototypes, seen here. These small sculptures are compellingly beautiful and strangely familiar. With their swellings and orifices and fleshy tones, Brendan creates associations with the possibility of the human body to be both manipulated and innately expressive of an identity that is neither linear nor static.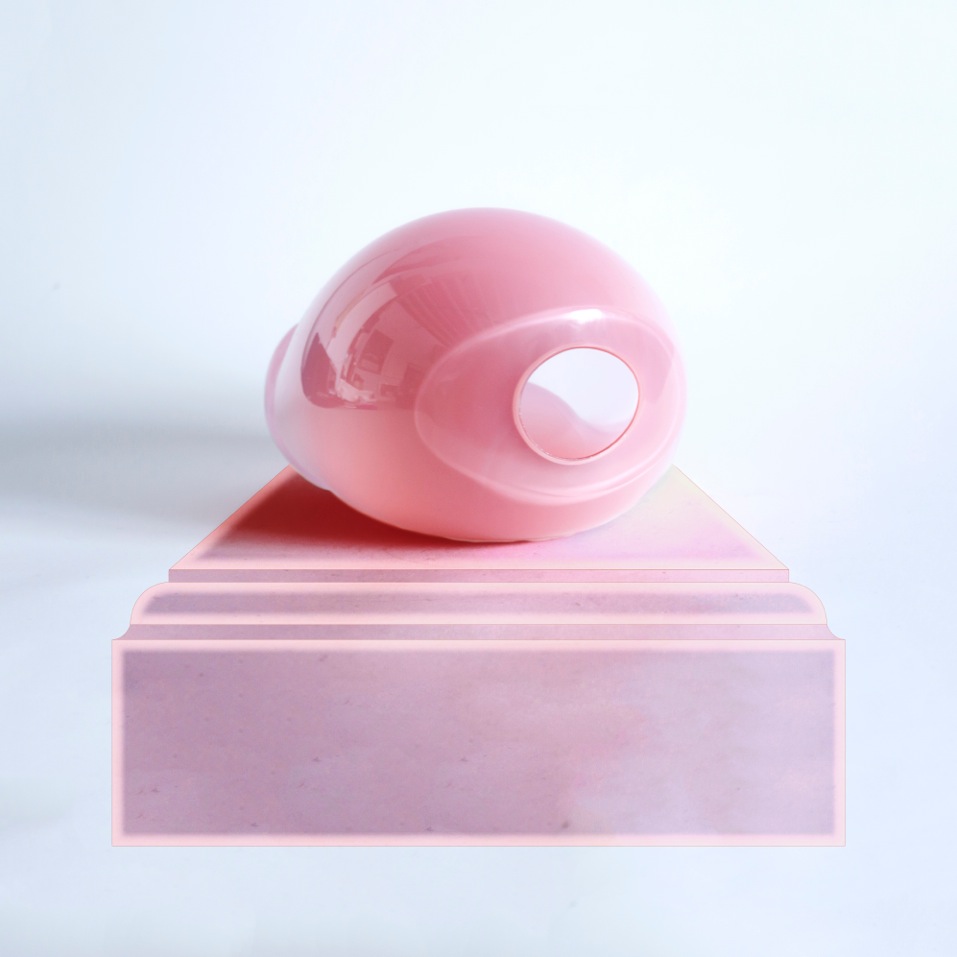 An edition of 8, Still Life is available to I Heart Your Work Collectors for $1200 (+ shipping). The piece will stand on a rubber plinth, an unconventional material specifically chosen for its fleshy appearance and contrast to the medium of glass. The overall art object will stand approximately 10" high. Due to the handmade nature of this process, each one of the edition will be very slightly different.
About Brendan Fernandes
Brendan Fernandes is a Canadian artist of Kenyan and Indian descent, currently based in Chicago. His unique cultural background as a Kenyan-Indian-Canadian has informed him with a sense of the hybridity and transitional nature of identity. This compels his artistic practice, in which he continually questions authenticity and provenance with the idea that identity is not static, but enacted.
Brendan has exhibited internationally and nationally including exhibitions at the Solomon R. Guggenheim Museum, the Museum of Art and Design New York, The National Gallery of Canada, Art in General, Mass MoCA, The Andy Warhol Museum, the Art Gallery of York University, Brooklyn Museum, Seattle Art Museum, Sculpture Center, Deutsche Guggenheim and the Stedelijk Museum. He was a finalist for Canada's Sobey Art Award (2010), and was on the longlist in 2013 and 2015. He was a recipient of a Robert Rauschenberg Residency Fellowship in 2014. In 2016 he will be artist in residence at Northwestern University, Evanston, IL in the Department of dance Studies. For more about Brendan, check out his website at www.brendanfernandes.ca.